June Contest Winners (Kontest Kitz Vol.4)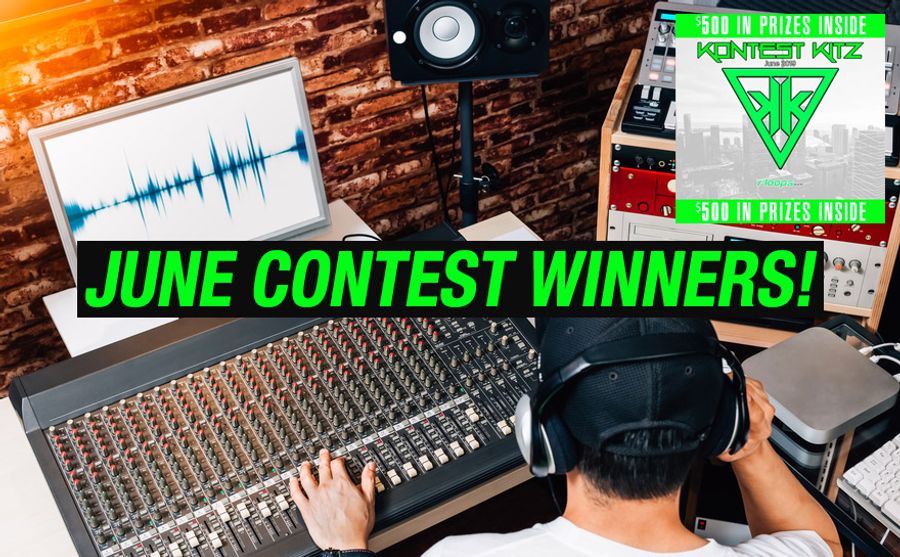 First of all, thank you to all the producers & beat makers that took part in our June Contest! Although we had many great submissions, we could only choose 3 winners. The winners were chosen simply by overall creativity, sound & production.
3rd Place Winner: Black Waldo This was a unique flip and not at all what I was expecting! Very jazzy bass yet kept it eerie. It reminded me of a trippy version of "Summer Madness" by Kool & The Gang. Very dope stuff!

2nd Palce Winner: Shon High This was a dope beat! I love the metallic sounding melodic instrument that fills the beat before the bass drops, super unique! Also, you found the perfect place for that flute to fit in the mix, great job!

1st Place Winner: Purple Rock The vibe on this track was crazy! And the fact that you added your own vocals made it even better! I wish more Producers would rap/sing more to their own beats, it has made a huge impact on me as a producer & artist. Great production, great vocals & great sound!

Congrats on your 1st place prize, Purple Rock! Thank you again to everybody who submitted & please be on the look-out for the next contest! Congratulations to our winners, enjoy your prizes!
---