What is a Xfer Serum / Serum VST and how to install Serum presets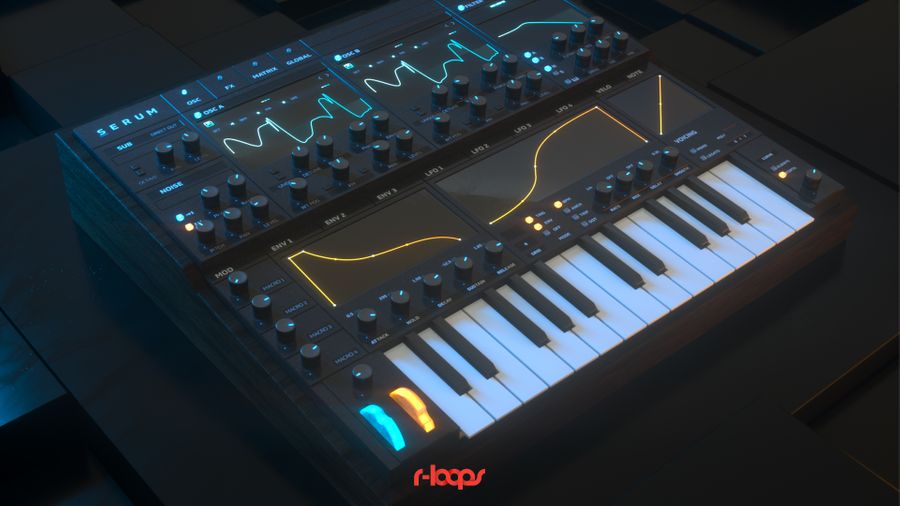 Serum is an Advanced Wavetable Synthesizer designed and created by Xfer. It is a VST instrument plugin compatible with all major DAWs. Serum comes with an endless list of features including, but not limited to, an instantly recongizable and slick interface, 10 unique effects, powerful wave shaping tools and dual wavetable oscillators. It also comes with over 450 state of the art presets 144 wavetables and can be used on both Windows and Mac devices. If you are a preset user, than Serum is a must-buy.

What are serum presets?
Presets is just an abbreviation for preset settings. When you open any VST synth inside your DAW for the first time and play a random note, you will encounter two kinds of default settings. The initial preset will be either a generic waveform (e.g., saw wave) or a more sophisticated preset sound that is supposed to demonstrate the power and versatility of the synth.

How to Install Serum VST and Serum Presets
Step1: Download Serum:
Download the installer from your account page on Xfer's website or from the Splice client if you have purchased it using the Rent-To-Own option. You can also download the free trial version of the plugin here.


Step 2: Run Installer:
Next, we're going to run the installer. The Serum plugin will be installed to the default location on your computer. Below are the locations where plugins are installed by default on Mac and Windows devices:

- Windows C:/Program Files/VSTPlugins
-

Mac

/Library/Audio/Plug-Ins


Step 3: Download Serum Presets Pack:
First, download your desired preset packs. As an example, here I'll be unzipping and using Ballin - Trap & Hip Hop SERUM preset pack.


Step 4 Unzip Presets Pack:
When you first download a pack, they typically come in a zip or rar file – these are compressed folders that make it easier to compile files together and easily download them at once. However, once they've been downloaded, they need to be properly "unzipped" to be accessed and utilized via serum.

Windows:
You may need to download winzip or winrar if you don't see this prompt. To unzip the files, extract the files to right-click on the .zip or .rar file, Once the files have been extracted and unzipped correctly, drag/drop them to your serum preset directory
See C:\Users\___\Documents\Xfer\Serum Presets\Presets/User

Mac:
On a mac, the process is essentially the same but you will use Mac's native zip program. The default Serum Presets folder on a Mac will be found at /Library/Audio/Presets/Xfer Records/Serum Prests/Presets/User.


Step 5 Open Your DAW and Serum:
Once your daw is up, do the following in serum: Right-click on Menu in the top right Select "Show Serum Presets Folder" Confirm Serum Presets are in the file directory


Now that you can see the files are in the right place, all we need to do is confirm serum can find them. Right-Click Menu Select "Rescan Folders on Disk".

Now, you're almost ready to make use of your brand new serum presets!

First, let's go back to Menu on Serum (Open Serum > Menu > Show Serum Presets Folder), Click on the Presets section, Hover over "user".

Now, you'll find your folder containing your downloaded serum presets. Browse freely through them to your delight! (Make sure your presets have already been unzipped) Drag/drop the selected folders into this root. Refresh Serum by opening it again


Browse and download Serum Preset Banks: